I have been trying to remember in which of his movies Woody Allen plays a hypochondriac confronting his imminent death. In actuality, he plays this character in all of his movies. I am having my own Woody Allen moment.

Because of the actions of the insurance company, and the inane response of neurologist Dr. X, I have become overly sensitive to the fact it is up to me to assure my own well being. Services delivered by others are not to be trusted. I must check and double-check every detail.
The prior post contains a letter written to Dr. H.  A series of insignificant details may actually be highly significant. And I now face a dilemma. I am either assuming the role of Woody Allen, or must accept the possibility I face serious issues arising from the accident of March 6th, 2011. The key evidence comes in the form of a small yellow note.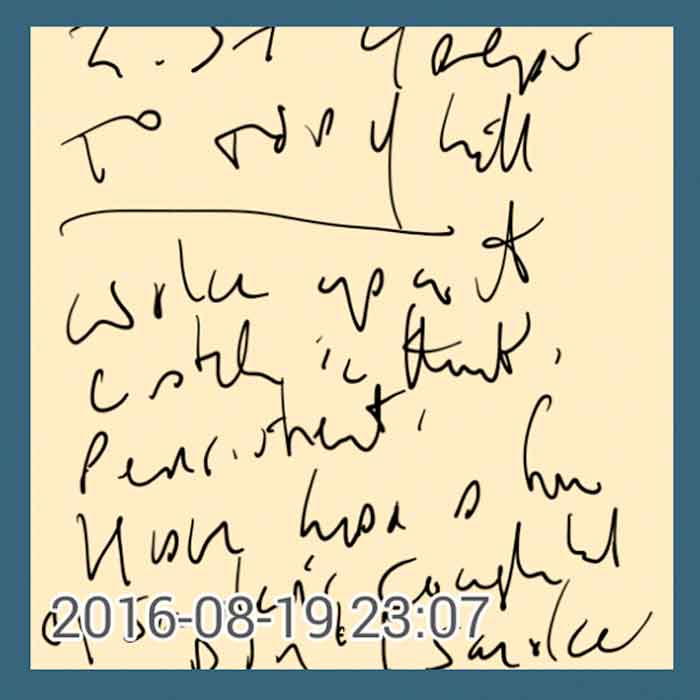 My Woody Allen Moment Note
This note captures a thought which occurred to me today while making 4 reps on the hill climb route. I have a consistent problem with my throat. I frequently get a "frog in the throat." Not sure quite how to describe this sensation except as a kind of roughness, or an irritation, or a dryness. This is new since the accident. It is also persistent. Another related detail is that I will sometimes experience a "smoker's cough." But I do not smoke. These appear to be minor problems. Unrelated issues. Nothing to worry about. Examples of Woody Allen angst.
This evening I found a web site that allows you to plug in a set of symptoms and get an indication of the possible cause. This is the result:

Chronic Traumatic Encephalopathy, or CTE, is a motor neuron degenerative disease triggered by brain injury. It shares all of its characteristics with ALS except for the cause. CTE is known to be triggered by brain injury.
The injured brain develops tau plaques and these gradually accumulate and impair normal mental function. The victim eventually comes to loose control over both voluntary and involuntary muscle action. The cause of death is asphyxiation due to a  failure of the muscles controlling breathing.
It is now 0342. I have been unable to sleep. Trying not to be worried about this. Plugging elements into a web page does not constitute a diagnosis.